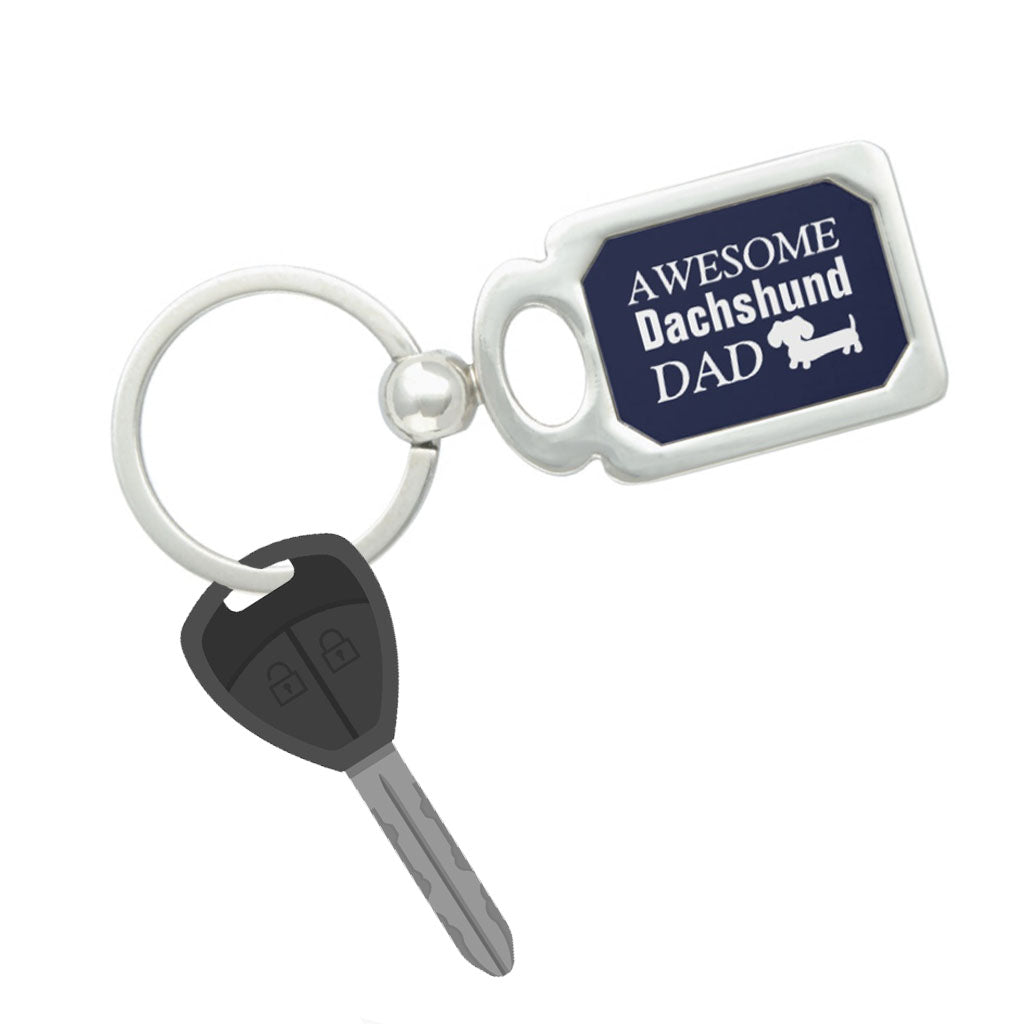 Awesome Dachshund Dad Keyring
Dachshund Dads are absolutely crazy for our Awesome Dachshund Dad key chains and, of course, their wiener dogs. It's an easy and budget friendly gift idea for doxie dads.
Features:
Rectangle shape
1.8" (long) x 1.1" (wide)
Metal key ring silver toned
Not crazy enough to represent your true level of ween obsession? We've got more Crazy Wiener Dog status stuff to declare your doxie love to the world: totes bags, mugs, jewelry and more.