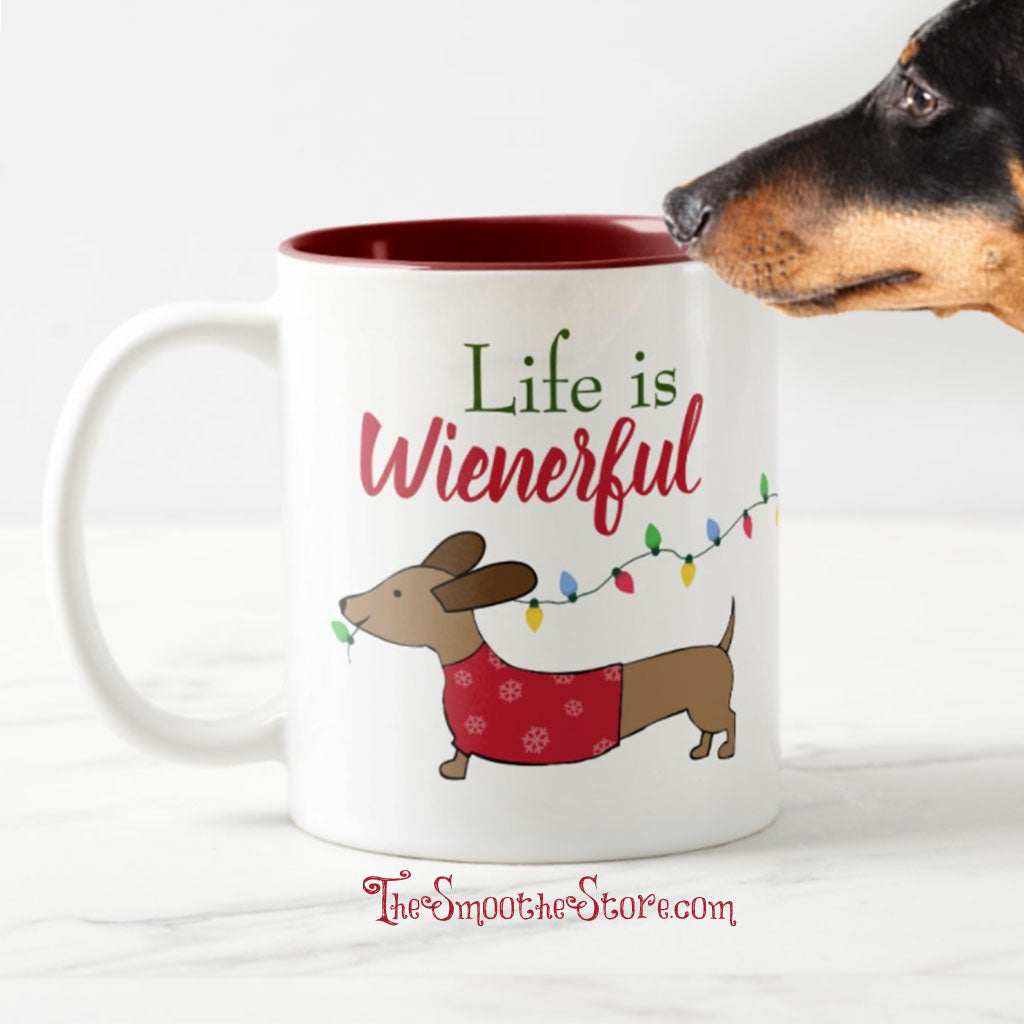 It's a Wienerful Life Dachshund Christmas Coffee Mug
Calling all Wiener dog lovers! Experience the Wienerful Life of owning a dachshund with our playful coffee mugs. These mugs showcase the mischievous and hilarious antics of doxies, capturing the joy and chaos they bring, especially during the holiday season.
With a capacity of 11 oz, they're dishwasher and microwave safe (though handwashing keeps the colors poppin' longer). Don't miss out on the perfect gift for dachshund owners or a fun addition to your own collection. They're so good, they're even fit for a White Elephant gift exchange!