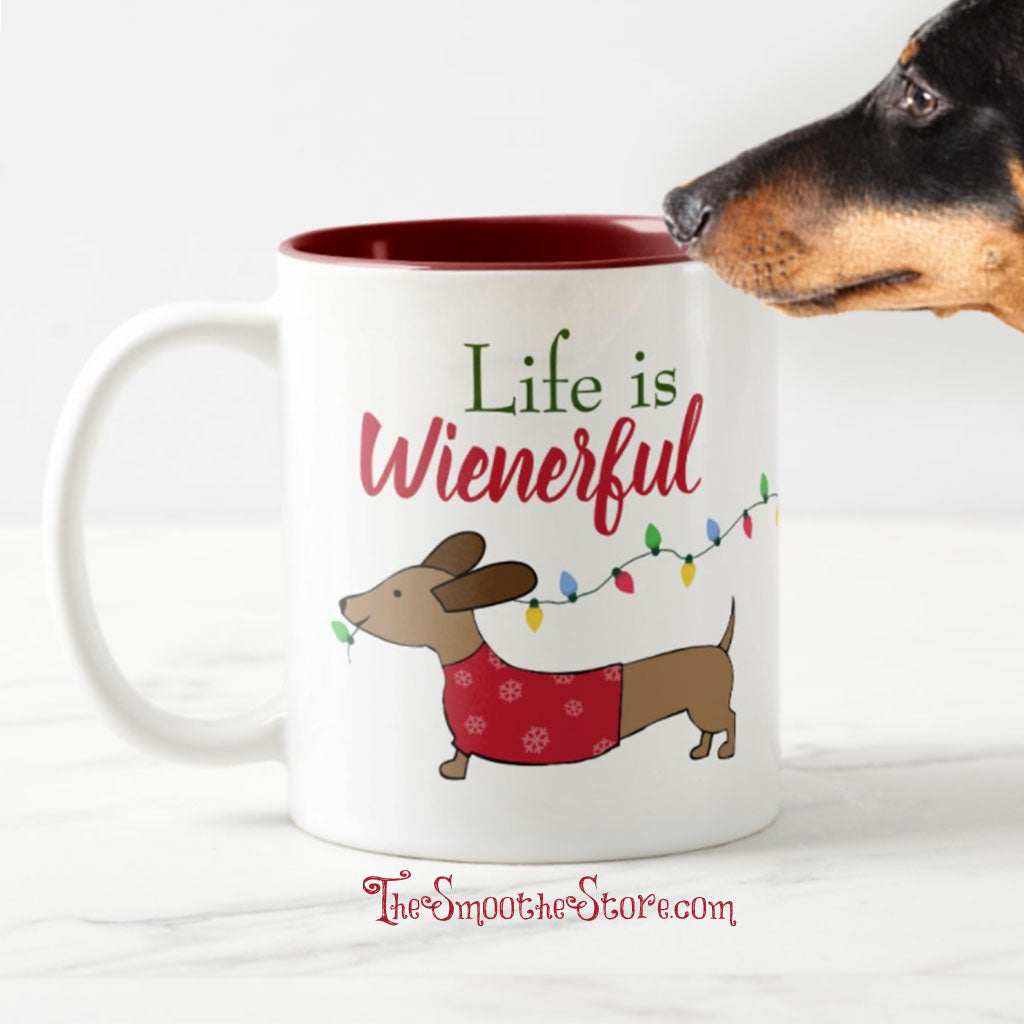 It's a Wienerful Life Dachshund Christmas Coffee Mug
Wiener dog parents know It's a Wienerful Life with a dachshund around, especially around the holidays with so many things to get into. This mugs capture the mischievous, but hilarious, doxie antics that any dachshund owner is sure to appreciate. They make for a great White Elephant gift too.
Our 11 oz coffee mug is dishwasher and microwave safe, although handwashing preserves the colors longer.