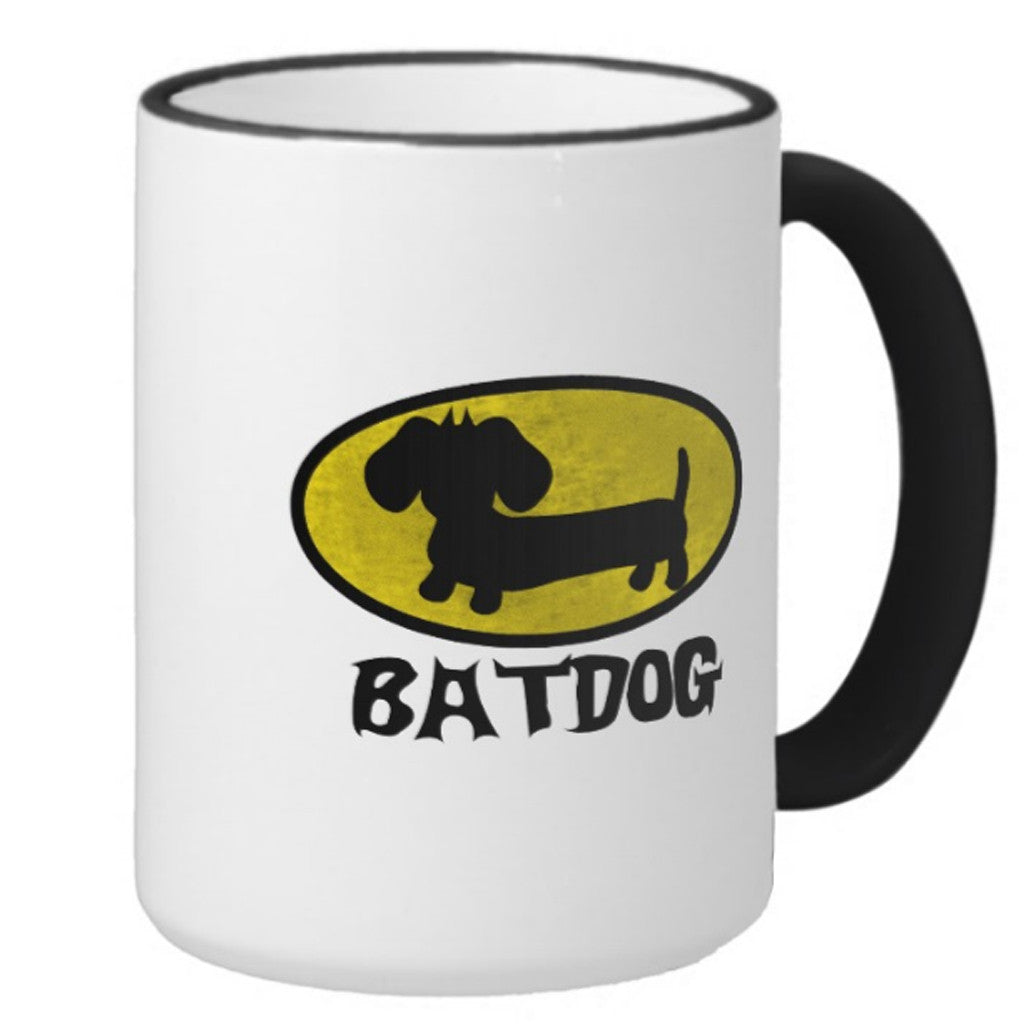 Batdog Superhero Coffee Mug
With Bat Dog around and a cup for of coffee you will be ready to conquer any dark night or day. Our wiener dog Bat Dog mug comes in two sizes (15 oz and 11 oz) and has a contrasting black handle and rim.  
This mug is a great gift idea for a wiener dog lover or DC Comic-loving dachshund dad.